UPnP - Almond+ 2014
From SecuriWiki

A compliment to forwarding ports is to enable UPnP (Universal Plug and Play) on a router. There are some security concerns with UPnP, but it's generally considered an easier way of setting up limited port forwarding if you need it for multiple different ports, say for example for a games console. Certain devices also rely on UPnP on the internal network for device discovery, so if the manual of your devices suggest you need to enable UPnP, this section will explain how it's done.
To set up UPnP on the Almond+ you need to log in to the web UI. This is done by accessing the IP address of your Almond+ in a web browser.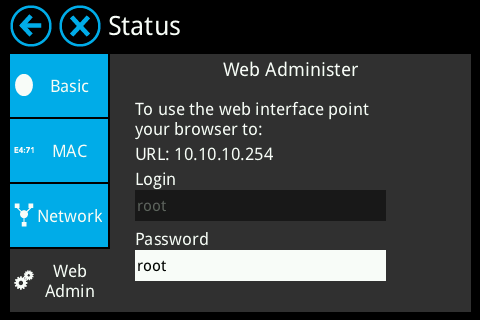 You can find the IP address of your Almond+ by tapping on Status in the LCD UI and then Web Admin. This will not only display the IP address of your Almond+, but also the login credentials.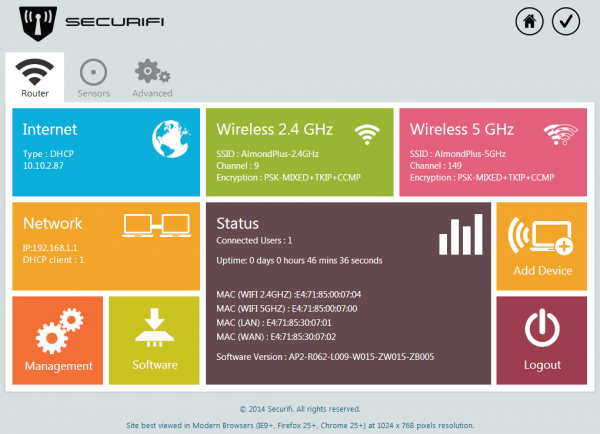 Once you've successfully logged in to the web UI of your Almond+ you need to click on the Advanced tab.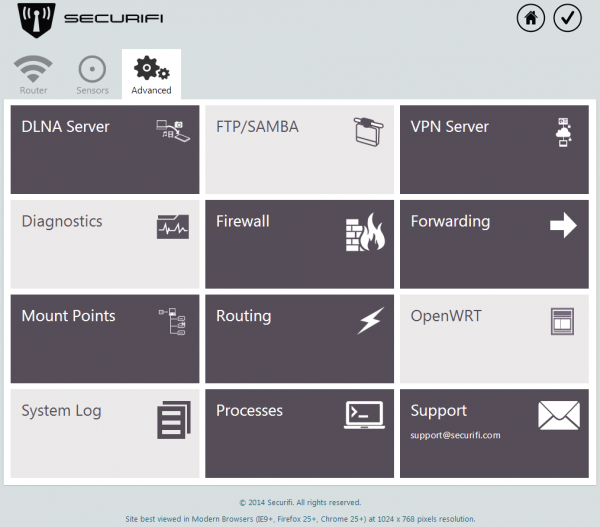 Now click on OpenWRT which will open up a new browser tab, please log in with the same password again.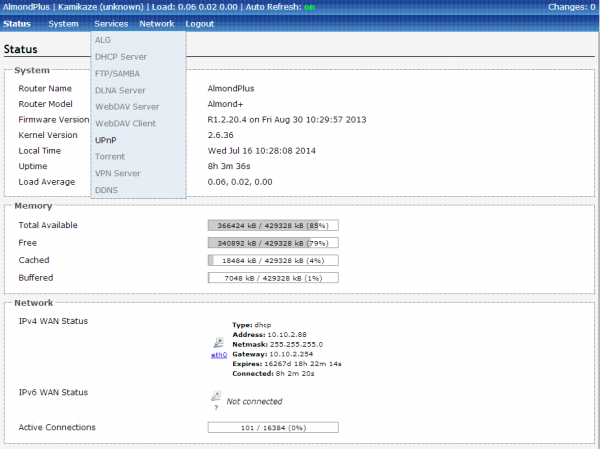 Click on the Services drop down menu and select UPnP.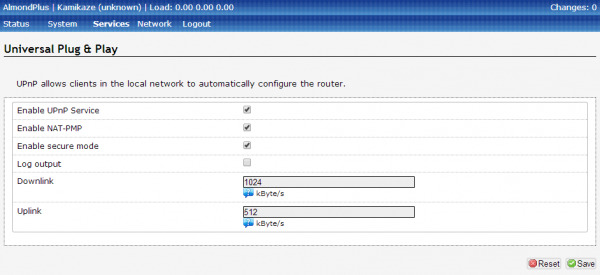 At this point, put a tick in Enable UPnP Service and click on Save and UPnP should be enabled.